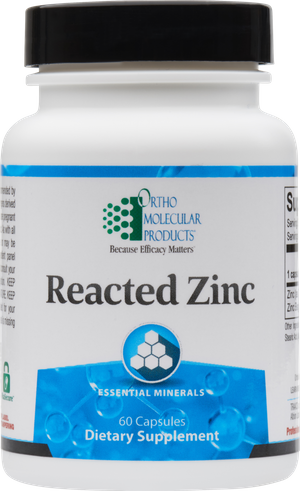 Reacted Zinc
Provides highly absorbed zinc to boost immune function.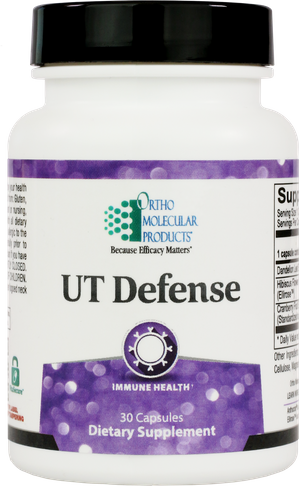 UT Defense
Supports healthy urinary tract function along with healthy microbial balance. Helps maintain a healthy mucosal surface in the urinary tract.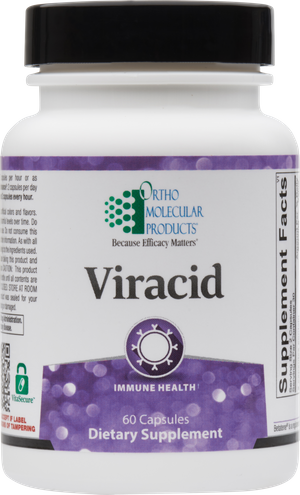 Viracid
Includes a powerful combination of key nutrients and botanical extracts that provide support for immune challenges. Can be used for immediate immune support and for immune maintenance.
OMPI Viracid - Ortho Molecular Products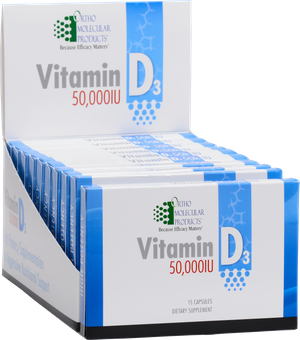 Vitamin D 50,000
In addition to supporting bone health, vitamin D plays an important role maintaining cardiovascular health and immune function, and promoting an overall sense of well-being.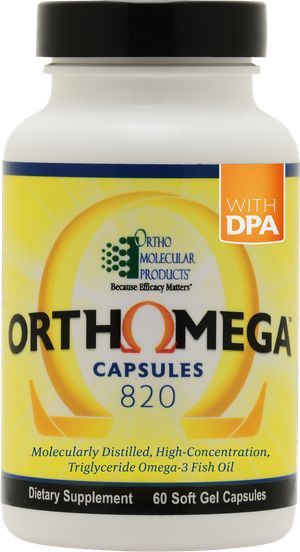 Orthomega
Provides 820mg of EPA and DHA per soft gel as natural triglycerides, the preferred form with superior absorption. Vitamin E and rosemary extract are used to ensure maximum purity and freshness. This product supports cardiovascular health and blood sugar metabolism along with supporting cognitive function and development.
OMP Orthomega 820 - Ortho Molecular Products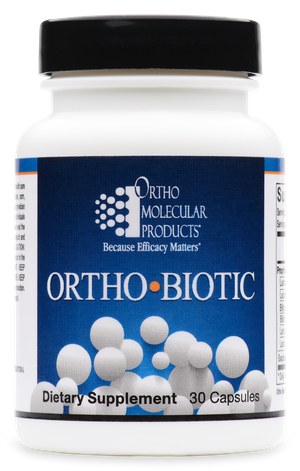 Ortho Biotic
Includes a carefully assembled cast of probiotic organisms to support microflora balance and maintain a healthy environment for vitamin uptake and optimal immune function. This probiotic does not need to be refrigerated.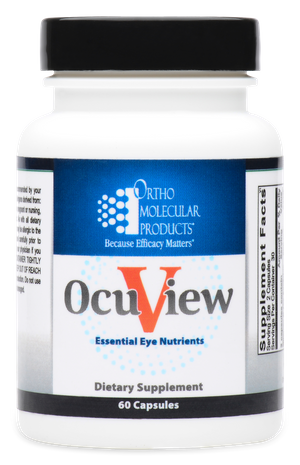 OcuView
Includes a unique blend of key nutrients, formulated based on current research, which have been shown to maintain the long-term health of the eyes. This product supports macular health, increases ocular circulation and protects macula against light.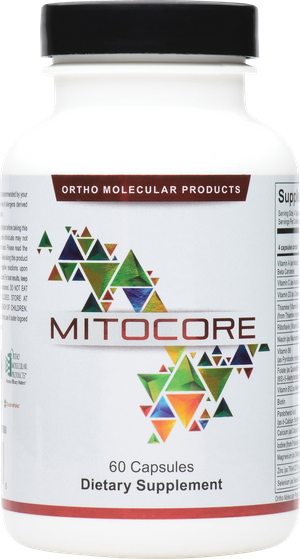 Mitocore
Looking for increased energy? Mitocore optimizes daily nutritional intake while also increasing and renewing the cycle of energy production.
OMPI MitoCORE Family - Ortho Molecular Products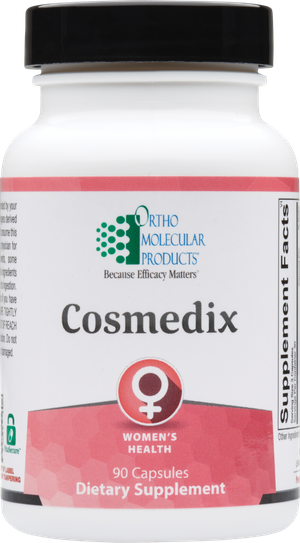 Cosmedix
Provides key vitamins, minerals and phytonutrients to help maintain healthy hair, skin & nails. Enhances collagen formation and promotes hormone balance.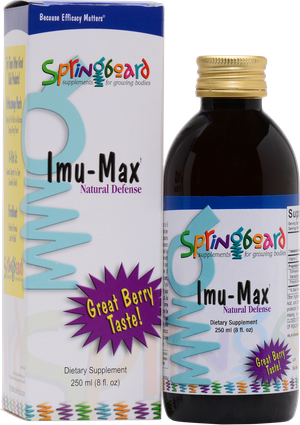 ImuMax
This product is a children's formula that boosts immune function and provides support for immune challenges.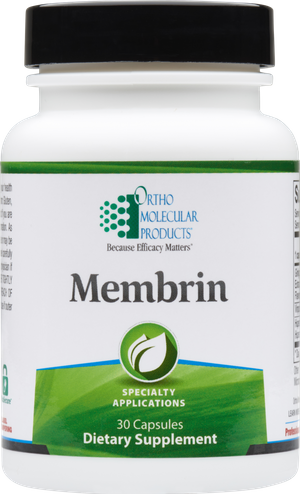 Membrin
Designed to help maintain optimal cognitive function and health. This product provides targeted antioxidant support for the brain, and provides protection for neurons from free radical damage.